History
[
]
On December 10, 2020 The town of York was created. Soon after this the nation of United Kingdom was founded on December 17 2020 by Bowmaster_. As of March 10, 2021 It has 25 towns with 127 members.
On 2nd of February The UK Becomes the first nation to surpass Prussia and Ireland in /n list and becomes first place for a couple months.
Government
[
]
The Government of The United Kingdom is a parliamentary system The roles are as followed
Nation Leader- Owner of the nation
Town Leader- Mayor of a town in the UK
Senator- Vote on nation rules
Military
[
]
As of March 10, 2021 the UK has 43 members in it Military.
Wars
[
]
Battles
[
]
The battle of Trebizond
The battle of Minsk
The battle of Horden
The battle of Orkney Island
Buildings
[
]
Notable Players
[
]
Some of the more known players in the UK include:
Nation Leader Dae_
Senator / Head Grinder 3vilboy06
Senator B0MBIED
Senator R14N
Senator Px0d
Towns in UK
[
]
| Coat of Arms/Flag | Names | Mayor | |
| --- | --- | --- | --- |
| | Qaqortoq | absolutesea561 | |
| | sovjet | Mxmomo | |
| | Amarok | bluesupreme | |
| | Fruitopia | M3rchant_ | |
| | London | Vic__dlt | |
| | Quebec | John_1_1_7 | |
| | West-Midlands | __LC | |
| | Tortuga | Lewos03 | |
| | Cardiff | Nubia_ | |
| | Envy | pegla2108001 | |
| | Dorset | CucumberCowX98 | |
| | Chimpweed | ford_Fiesta03 | |
| | Hightower | | |
| | Trebizond | Lastiy | |
| | Nazar | Valerious__ | |
| | Londinium | Dae_ | |
| | Oxford | lahague3 | |
| | Minsk | SovietLord | |
| | Suez | Baghdadborker | |
| | The Orkney Islands | 3vilboy06 | |
| | Liverpool | newwefiee | |
| | Beeplantic | Beepbop01 | |
| | Oasis | paleles | |
| | WooWooWoods | despecitolover42 | |
| | York | BowMaster_ | 28 |
Diplomacy
[
]
The United Kingdom is part of the Liberty Pact
Maps
[
]
Below are some of the different maps of the United Kingdom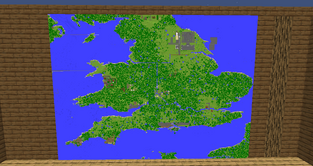 Other Info
[
]
https://discord.gg/fG8pqwy2fM (Discord Link)