Jurassic World: Dominion Dominates Fandom Wikis - The Loop
Play Sound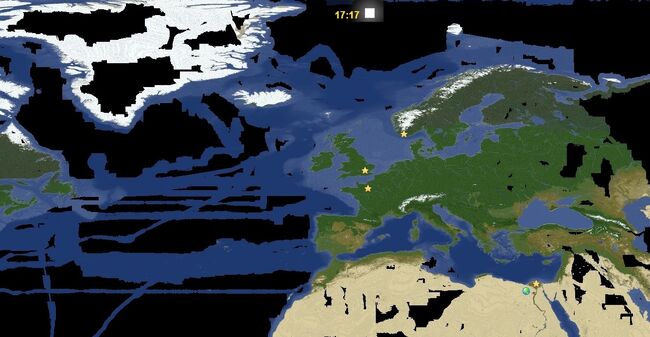 History
[
]
After long prepping to release a geopolitical Earth server, the server launched its beta. This marked the beginning of the "Initialization Era." The beta would exist as a mock war scenario between the three nations of England, Normandy, and Norway. England's goal was to defend against the invaders who must capture England to win.
However, after just a few hours of beta being live, the goal switched to a "last nation standing" condition. The last nation left alive would win the beta.
On October = Initialization Era =
15, France attacked Norgesveldet and sieged them. This lead to an intense battle between the two nations. However, the day after, on October 16th, the players of Norgesveldet managed to defend against France and ended the siege.
A few days later, the server closed beta testing to get ready for release.
Beta Testers
[
]
The following people were active players and contributed to the server during closed beta.
StoffeH, Karnakus, Moooc, TheRealJewy, Alkalinea, Valkaray, _NeFF, danhat, UnreadiSpaghetti, 32Red, Coolgamer127, MrPancake1212, Cha_ad, CoolconGaming, Jayden7566, Sundra, Himawari, Sorta_Cool_Guy, Krause, BamBamTheEggman, OCurtaMemes, _SheevPalpatine_, tonythegreat123, Amphire
Events
[
]
October 9, 2020:

Server opens at 12pm Eastern Time
Directly after opening, England falls due to an error with town taxes
CoolconGaming, the chosen nation leader for Norway, quits minutes after opening, citing that he was already "bored" - Cha_ad takes over as King.
Well known player, Toopg, was tempbanned from the server for X-Ray
First "Battle" takes place outside London as TheRealJewy and Moooc attacked the settlement. This led most of England's players to quit the beta out of rage. As a result, an emergency second wave of beta testers are hired.
The server's first monument was erected by StoffeH, somewhere in the lands of Norway
For several different reasons UghBraces is given leadership of England
First Maintenance happens. Server is down for 1 hour 2 minutes
October 10, 2020:

First Wither spawned by _NeFF
First Beacon made by Norway
October 11, 2020:

Server Restarted And Villagers are enabled
_NeFF trades with the first villager
UghBraces quits and gives Alkalinea ownership over England
Known players StoffeH, Karnakus and Tonythegreat123 get temp banned for lavacasting at Normandy.
October 15, 2020:

France has attacked and sieged the nation of Norgesveldet.
October 16, 2020:

Norgesveldet has won the siege placed by France.
October 18, 2020:

Server closes beta testing to prepare for release